Noble Corporation
Global Drilling Company.
The Company's proactive style of management has guided it from a one rig operation in 1921 to one of the largest offshore drilling contractors in the world today. The Company's growth since the time of its spin-off from Noble Affiliates in 1985 has come about through a series of strategic acquisitions of offshore drilling assets.
Noble is committed to delivering excellent HSE performance and integrates Health, Safety & Environment performance improvements into our business strategy to add further value for customers, shareholders and employees. Safety and environmental stewardship are the cornerstone of who we are, what we stand for and what we do every day to deliver safe and efficient offshore operations. Noble's program for SAFE days strives for continued excellence in operations with the intent to achieve a no-harm workplace: no injury to personnel, no harm to the environment and no damage to equipment. Noble's pursuit for improved HSE performance begins by starting SAFE every day: one tour, one task and one person at a time.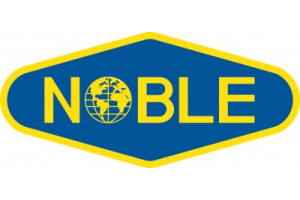 Website:
Visit Noble Corporation's website