Lopez Performance Solutions
A humanized approach to performance.
Lopez Performance Solutions (LoPeS) is an international consultancy Company, devoted to helping organizations improve Human Performance. LoPeS stands at the fascinating – and rare - intersection between scientific rigor and pragmatic results. Our Associates' extensive professional experience in leading industry organizations and deep understanding of the principles of behaviour science - through formal qualifications and quasi-experimental research – are the foundation of LoPeS' portfolio of solutions.
Our Solutions use people's engagement and wisdom to understand the sources of behavioural variance and formulate changes in the operating environment that drive sustainable improvements by conviction, not by imposition. These Solutions are flexible, cost-effective, and most importantly: humanized.
Lopez Performance Solutions include:
the Engineering Human Performance: achieve and sustain procedural adherence to improve efficiency and eliminate safety and reliability loss.
the Humanized Management System: speed up the maturity process of your MS, with tangible improvements in your business results.
the Crisis Management Cycle: use the Aviation DODAR tool to make your CMT competent to manage crises under highest levels of pressure and stress.
the Return on Social Investment: use the UN Goals for Sustainable Development to maximize the return of your social investment in the community and your business. And,
the Human Factors in Risk Management: incorporate proven humanized practices to your risk management processes.
All Solutions use statistic models to measure and demonstrate the statistically significant impact of our solutions in your business, in terms of human suffering reduction and cost reduction.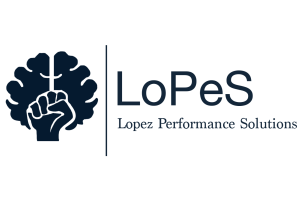 Website:
Visit Lopez Performance Solutions's website